Our Recommended Routers
You submitted your interest form, and good signal has been obtained at your address. Now what? Well, it's time to start thinking about what router to use with our service! Our equipment provides internet via an ethernet cable, a wireless router is required in order to share that connection with multiple devices. We have spent a lot of time looking at all the different models at different price points available on the market and have whittled it down to these:
Large Homes
In a large home, we recommend a mesh based system. A mesh system uses a dedicated wireless network for the nodes to connect to, so your connected Wi-Fi devices always perform their best. A single traditional router may not be able to cover the whole home. If you are using a router you already have, please verify that it is dual band and has at least WiFi 5 (also called Wireless AC) and does not have a twist on style coax port.
Top Pick | Eero 6 Mesh System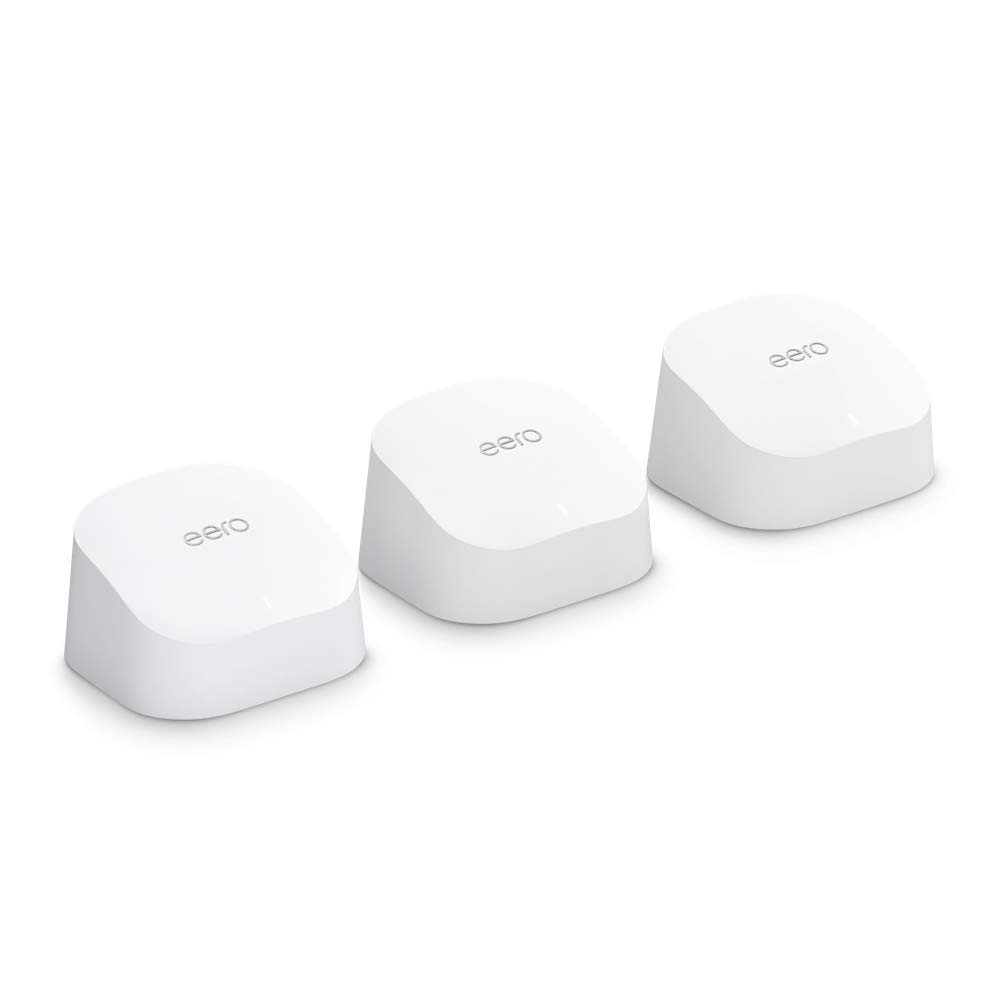 This system uses Wi-Fi 6, which is the latest standard in Wi-Fi. Wi-Fi 6 brings much improved range, more bandwidth, and lower latency to connected wireless devices. In the box comes 3 nodes. One will connect to the cable coming from our antenna and acts as the "primary node". The other 2 can be placed in "halfway points" between your primary node and areas you would like to improve Wi-Fi performance, and all they need is power. Purchase Link
Downside: only one wired LAN port. If you have many wired devices to connect, you will need to also purchase an ethernet switch to connect them. (5 ports) (8 ports)
Small to Medium Homes
Top Pick | NETGEAR R6700AX
Also with Wi-Fi 6 for extended range & bandwidth, this is a great wireless router for a medium sized home. When placed centrally and off the floor, this unit will cover up to 1,500sq. ft and comfortably support 20 concurrent wireless devices, and 4 wired devices.
Purchase Link
Runner Up | NETGEAR R6230
This unit has WiFi 5, which is still one of the fastest wireless standards. It will happily cover 1,200sq. ft and 20 concurrent devices. Like the R6700AX, it also has 4 ethernet ports on the back for wired devices.
Purchase Link